Bell Celebrity Skate
Tuesday, November 7 2023, 6:00 pm to 9:00 pm
GFL Memorial Gardens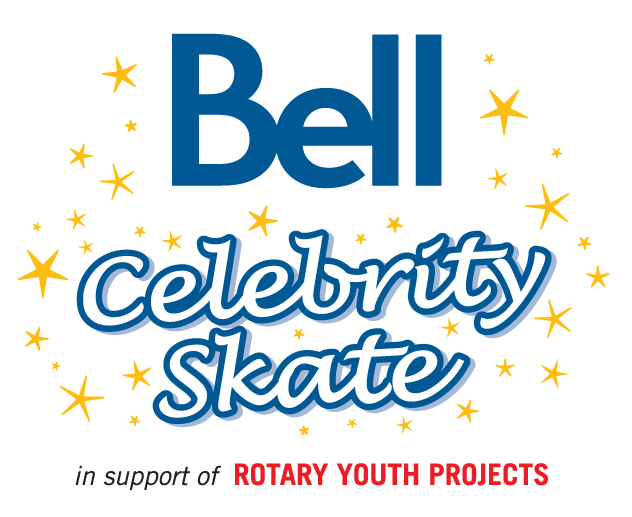 Meet the Soo Greyhounds, shake paws with Dash, and raise money for your team at the Bell Celebrity Skate!
---
FAQ
How can I convince other parents/leaders that this is a great fundraiser for our team?
Here are some of the reasons the Bell Celebrity Skate & Swim stands out from other fundraisers:
1) It works – every year we send tens of thousands of dollars to participating community groups .
2) Prizes – we take care of the incentives for your team as a whole and your individual fundraisers, from the top electronics to pool parties. We've got you covered!
3) Not weather dependent – if you've ever known the disappointment of working hard preparing for a car wash only to have it rain all day, you know why this point matters.
4) No inventory – you won't have to be worried about toting crates of cookies, or having freezers full of cookie dough, or having to buy all your child's leftover chocolate bars.
5) Great return – your team receives 50% of all money raised by your participants.
6) Great cause – the other 50% goes towards local Rotary youth projects such as Easter Seals, THRIVE Child Development Centre, Student Youth Exchange, and Rotary District Science Fair Algoma.
7) Celebrities – a chance for your team to meet and skate with their OHL heroes, the Soo Greyhounds! (including Dash)

Can parents skate with their kids?
Guardians are more than welcome to join their children on the ice. Keeping in mind that this is a fundraiser, all skaters regardless of age (including parents, grandparents, older siblings, etc.) are required to raise the minimum participation amount of $40. This amount can still be attributed to your team's total, as long as the team does not exceed the maximum of 20 participants. The only exception to this rule is where children are under 7 years old as they must be accompanied by an adult.
When do the Soo Greyhounds join the skaters on the ice?
At 6:50PM the rink will be cleared and flooded. Directly after that, skaters will be welcomed back onto the ice for the opening ceremonies, at which time the Soo Greyhounds will enter and skate, meet fans, and sign autographs.
Do I have to register before collecting pledges?
No. If you picked up a pledge form or printed one from our website, feel free to start collecting pledges right away. IF you are unsure if your group qualifies as a "team", feel free to call the Rotary office at 705-945-1279 for confirmation. You may be wondering about this after hearing the term "pre-registration", but that refers to handing in your collected money before the event.
When will we receive our half of the funds?
We do our best to send the cheques to groups the week after the event. We may call you beforehand to confirm who the cheque should be made out to and the address it should be sent to. To ensure the amount you receive is correct, please make sure ALL your team members correctly fill in the top portion of their pledge form with their Team Name and Coach Name.
How do I pre-register?
Pre-registration appointments will be available the morning of the event and the three business days leading up to the event, every half hour during regular business hours. To book your appointment, call the office at 705-945-1279. The appointment will go smoothly and efficiently, if before you arrive, you: collect all of your team members' forms and monies (we will only count pledges that have been fulfilled), use the reconciliation form available on this page to count the money, and double check that all the forms have the team and coach information completed correctly. If your team collected money as a group at the mall or another store, please distribute the money before your appointment (e.g. divided between all participants, divided between participants who worked at mall, etc.). Every player for whom you have collected forms and pledge money will receive a bracelet.
Can we get bracelets before turning in our money?
No. Please book a pre-registration appointment and bring in the forms and monies to receive your team bracelets. Appointments go all the way to the morning of the event, for your convenience.
What if a member of my team turns in more money AFTER our pre-registration appointment?
As long as his/her form's Team Name and Coach Name fields are filled out correctly on their pledge form, it can be brought to the registration room on the evening of the event and the funds will be counted towards your team's total.
My team can't participate in the event because we have a game/practice/competition that night, can we still use this as a fundraiser?
Absolutely! We will miss having you at the event, but your team can still fundraise and receive half back (with a minimum of 5 members raising $40 each). Your group will still qualify for the team prizes and individual incentives.
Friends of Rotary
ASAPP, dig, GFL Environmental, Northcrest Lanes, Savoy's Jewellers, Superior Emergency Services, Village Media
Corporate sponsors: