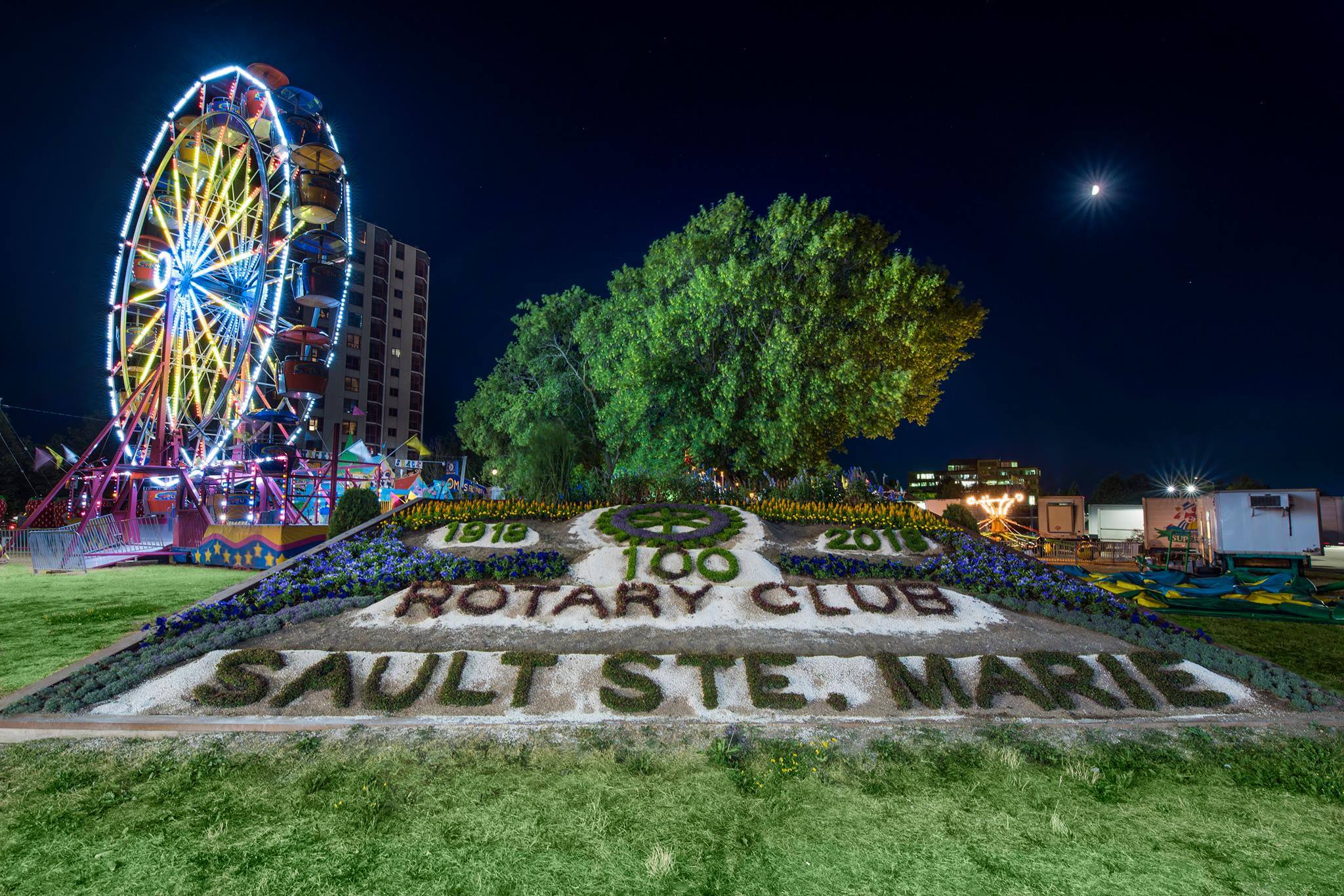 We are neighbours, community leaders, and global citizens uniting for the common good.
Welcome to Rotary!
Rotary's impact starts with our members – people who work tirelessly to make the world and their communities a better place. Our motto is "Service Above Self" and our primary charitable mandate is to offer support to children with physical disabilities. This is done primarily through our close partnership with Easter Seals Ontario and with THRIVE Child Development Centre through fundraising projects.
For 100 years, the Rotary Club of Sault Ste. Marie has fostered service, leadership, and good works in our community. Founded in 1918, our mandate to support children with physical disabilities has been the heart behind the hard work of hundreds of Rotarians spanning generations.
We invest in the Sault's youth through Rotary Youth Exchange, Rotary Science Fair Algoma, Rotary Sports Awards Dinner, scholarships, local projects such as the Rotary Adventure Playground, and partnerships with Easter Seals Ontario and THRIVE. Every year, we enjoy hosting tens of thousands of people at our community-building events, including ROTARYFEST, The Sault's Summer Festival!
It is only because of dedicated Rotarians, tireless volunteers, and our extremely generous community that the Rotary Club of Sault Ste. Marie has had the privilege to give back millions of dollars and touch countless lives. Thank you for being part of our first 100 years of service.
Join us for lunch.
Our club meets on Tuesdays at noon, except for the last week of the month when we have our 5:01.
Please email us to see whether we are meeting in person at the Marconi Centre or via Zoom.